There's a good chance this is wine ceramic mug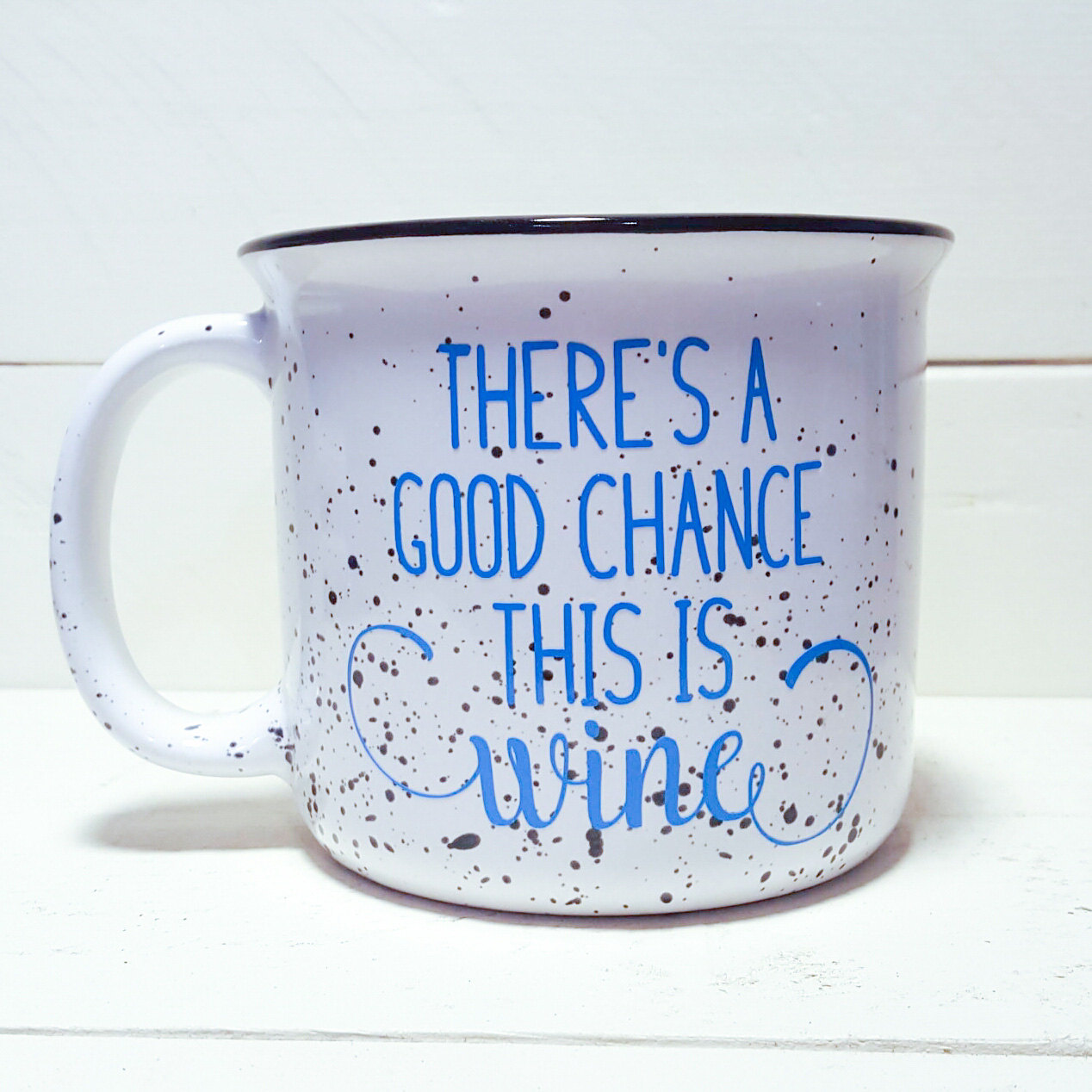 There's a good chance this is wine ceramic mug
There's a good chance this is wine campfire coffee mug. Perfect for those who LOVE their wine! Or add humor to your daily coffee cup. Perfect gift idea!

Enjoy your hot or cold beverages in this large 15 ounce, heavy duty ceramic mug.

Image can be applied to either side of the mug. Please choose Right or Left Handed at checkout. Back side is blank.

Item is made with premium permanent outdoor black vinyl.
Recommended to hand wash in warm soapy water and not recommended for microwave or dishwasher. Do not soak or scrub.

This item is made to order, mug may have slight variations from the ones pictured.