Thessalonians scripture wood sign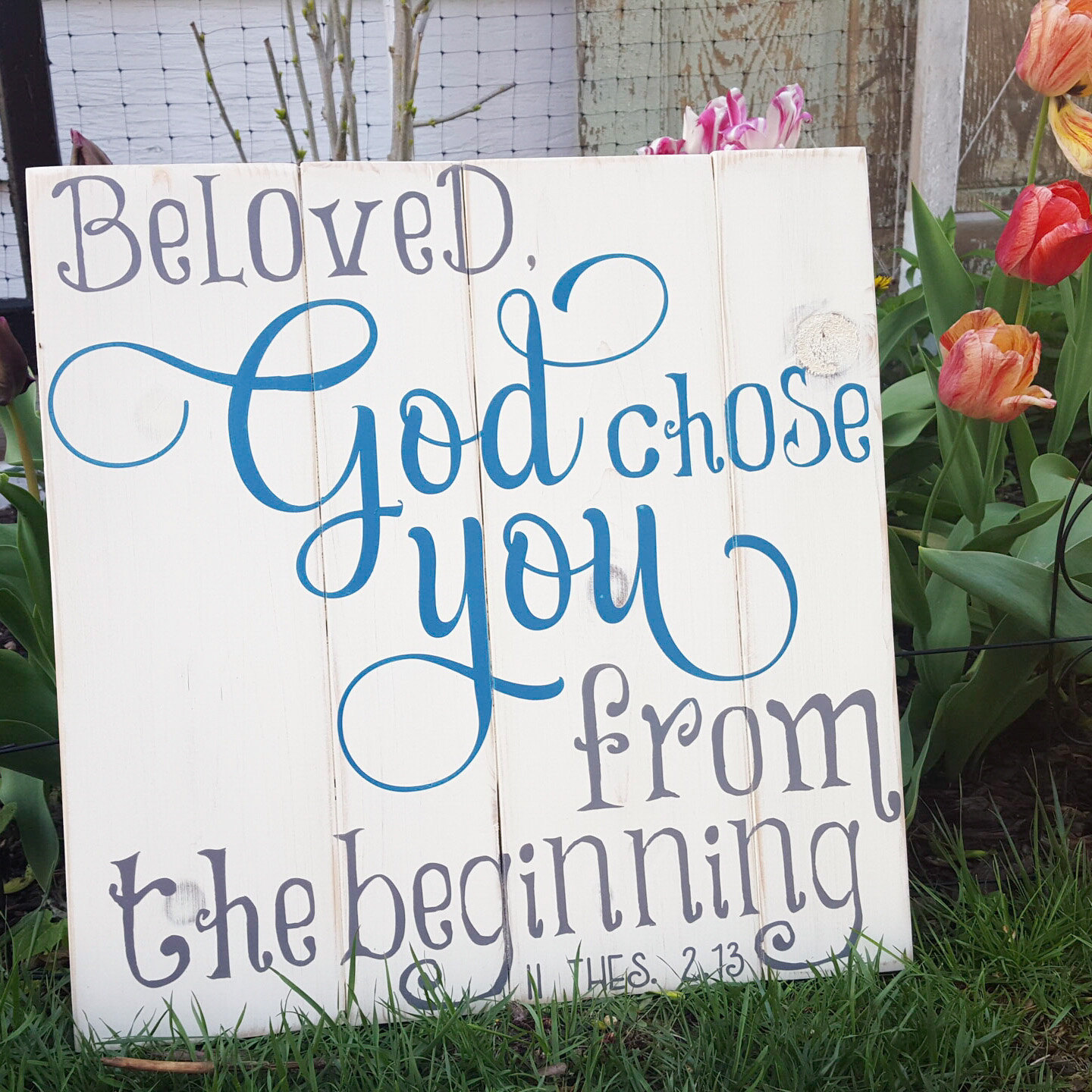 Thessalonians scripture wood sign
Beloved God chose you from the beginning wood pallet sign that measures approximately 18" x 18".

Completely hand painted, this wood sign has a white rustic, aged background with grey and teal lettering and is then sealed. I don't attempt to cover the natural wood markings, knots etc. as this adds to the character of the sign. The back is left unfinished and is ready to hang with a sawtooth hanger or it can be propped up.

Because this is custom made, no two are exactly alike.